Welcome to USA2YOU!
If you want to buy something online from a US-based store and have it shipped to you anywhere in the world, then youíre at the right address!
Because thatís what we do at USA2YOU: we literally bring "Any USA Store @ Your Door"!
Retailers in the US have a wide range of products and usually very good customer service, but when shopping on-line you'll notice that they generally donít ship internationally and often do not even accept foreign credit cards.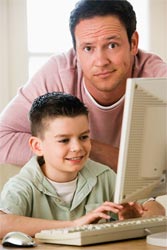 And when they do offer "overseas" shipping itís often at outrageously inflated rates. It's like they try to make up their low prices with sky-high shipping rates!

The unfortunate truth is that you get stuck looking at beautiful sites and products, but ordering and delivery is not so easy, if not impossible! Whatís one to do? USA2YOU offers the solution to this problem. With experience in international shipping since 1987 (now more than 100,000 packages shipped!) you can expect your order to be handled fast & efficiently at minimal cost compared to what a store would charge you to ship direct.
Because of our daily volume, we get phenomenal rates with FedEx. Other stores can't even touch what we charge. And you get to profit from that, too!

We offer two kinds of service:
Shipping Service YOU buy and we ship:

With this service you use our American address in Washington state (near Seattle) as your "domestic" shipping address and have your purchase delivered there. Most stores will ship domestically at no cost with a minimum order. Upon receipt of your items at our US address, we inspect the contents to make sure that what you ordered was indeed delivered (you won't believe how often we pick up on shipping mistakes like mismatched shoes, or the wrong color or size for an autopart). We then take care of (re)packing and prepare the customs paperwork for international shipping to your address anywhere in the world via USPS Priority Mail, FedEx or UPS. Because of our volume we get large discounts from FedEx and UPS which results in lower prices than you'd be able to get yourself.
However, since June 2018 companies sending internet orders to a different state now have to charge the local sales tax rate. It used to be that internet companies would only charge sales tax to in-state deliveries, but now they have to charge sales tax for deliveries to ANY state. USA2YOU, on the other hand, is (as a reseller) exempt from sales tax, so in most cases it's less expensive for the customer if WE make the purchase... and that's our Shopping Service.
Shopping Service WE buy and we ship: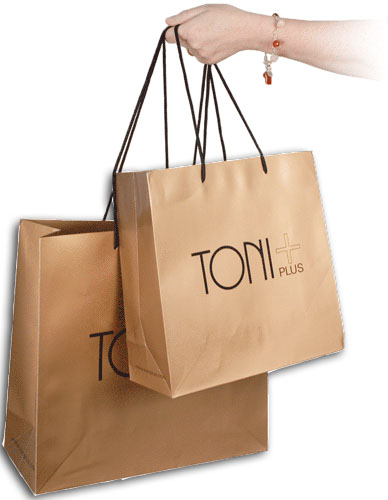 Shopping Service means that in addition to the above, we also make the purchase for you. You simply tell us what you want us to buy and where to buy it - we then place the order, charge it securely to our corporate credit card and have it shipped to our Washington address. We check the contents to ensure the correct items were sent, (re)pack, prepare the customs paperwork and then ship it to you anywhere in the world.

How much does this cost exactly?
There are three cost factors associated with the use of our services:
The cost of the item itself, this fluctuates with the dollar/euro exchange rate

The cost of shipping, this fluctuates with weight & size of the box and speed of delivery and carrier

The cost of our service, a flat fee of Ä35 for the first 2 shipped boxes plus Ėif applicable- a 5% fee on amount that we charge on our company credit card if we take care of the purchase.
All costs are quoted to you in advance, so you know exactly how much something will cost.
Shipping costs
Shipping costs of course will depend on weight, and in some cases also on size. Because of the daily volume of business that USA2YOU does with FedEx and UPS, we get large volume discounts on their regular rates.
Ordering together with colleagues or friends would bring shipping costs even further down and orders from multiple sites for one customer can be combined into a single shipment at no additional charge.
USA2YOU costs
There is a Ä35 Shipping Fee for the first two shipped boxes, each box thereafter is Ä10 additional. The original boxes of the retailer or department store are replaced by generic boxes, if needed. In other words: boxes that do NOT state which (expensive) retailer or department store they came from. If we arrange the purchase for you (our Shopping Service), a 5% Shopping Service fee is added to the total purchase price.
How do I get a quote?
Easy! Simply complete the online quote form on our site.
After submitting, you will receive an no-obligation offer - usually within 24 hours. You can then confirm by making a money transfer into our Dutch account or by paying using PayPal to our Dutch or American PayPal account. (there's a 3.9% surcharge for PayPal because of the international fees they charge) We will then place the order for you if it's a Shopping Service. For Shipping Service you can simply arrange shipping to our US address after you receive the quote and accept it.
The Process
We will keep you informed every step of the way so you are never in the dark as to what's going on with your order...
We will let you know when:
we receive your payment,

we purchase the items (same day or next business day),

we receive the items at our US address,

we check the items for correct size, color and model (same day or next business day),

and finally: when we ship the items to you.
All shipments come with a tracking number and are insured on request.
Want more info?
If you have any questions or simply want to say hi, call Remco Kuipers in Holland during regular business hours at 035-773 2186, or call Richard in Seattle at 1-425-223-3003 (Pacific Time, 3 hours behind New York, 9 hours behind Amsterdam!). If you're in the US, you can even call Richard toll-free at (877) 889-9429. And of course you can email us too: info@usa2you.nl